Water Damage Greensboro
911 Restoration Greensboro
911 Restoration Greensboro is the best water damage restoration company because we carry the Fresh Start Attitude to every job we do. This means we lead you through the ordeal by supporting you with hope and results.
We are the positive that ensures you come out of the negative situation better than ever.
Whether mold, sewage, or even fire damage harms your home, our water damage Greensboro crew is available 24/7/365 to make a difference in your life and make your home better than ever.
If your kitchen floods from ruptured hose, we can lay new floors that fit your style and replace the cabinets to match.
If mold infests your basement, it may be the perfect time to remediate the fungus and finish the basement. If your toilet overflow ruins your bathroom, we will work with your insurance company to remodel the room into the sanctuary you always wanted.
911 Restoration and our water damage Greensboro technicians are capable of all forms of disaster restoration from water and mold to fire and sewage.
Call us at the first sign of trouble and we will arrive within 45 minutes to get things under control once again and set you up with a fresh start.
Water Damage Restoration
Water damage restoration is the repair work that needs to happen after floods or leaks to make a building whole again. This typically requires water damage Greensboro professionals using the latest drying technology to clear a room of moisture before mold can grow and replacing the water logged drywall and flooring.
This is a job for professionals because an amateur job will often leave behind enough excess water to grow mold and cause support beam rot, which in turn causes structural damage.
Part of this water removal job includes checking for the source of the leak and ensuring no other incidents will happen.
We use infrared cameras to find moisture spots, leak detectors to ensure your plumbing is in good shape, and over 35 years of experience to thoroughly secure your property.
Rely on the water damage Greensboro experts at 911 Restoration Greensboro when you have leaks and we will take the disastrous situation and make it a blessing in disguise today!
Mold Removal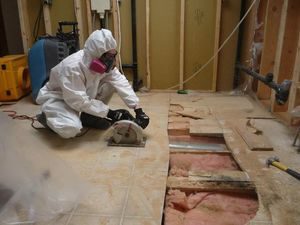 Part of every water damage job includes 911 Restoration Greensboro checking for mold spores. Mold is a fungus that grows nearly everywhere, all it needs is water.
If there is enough moisture in an area, a mold colony will find a way to grow. Damp, dark places are especially friendly to mold. Add some warmth and humidity to these situations and you have the perfect habitat for spores to colonize.
Our water damage Greensboro technicians are trained and IICRC certified in mold removal and abatement. Our mold remediation service includes treating the surface to prevent mold from reoccurring.
We are wary of the affects mold spores can have. In some cases, this can even be a deadly affair, so 911 restoration is fast and professional in our interactions.
We even offer a free visual mold inspection for your home to ensure there are no remaining ailments.
Call our mold removal Greensboro team with 911 Restoration Greensboro if you suspect mold, and we will be there to help you overcome the situation immediately today!
Fire Damage Restoration
We can help you with every type of disaster restoration, so when it comes to smoke and odor removal, call 911 Restoration Greensboro. We are familiar with fire damage restoration and licensed, insured, and bonded to handle it for you.
Call us for professional fire restoration after the situation is contained.
Anytime you have a fire in your home, call the fire department first, and 911 Restoration second. Our water damage Greensboro specialists will first take care of the water sprayed through your home by the firefighters, then the fire damage team will move in to repair the soot and structural damage.
From start to finish, we are there for you. Working with all insurance companies and filing your claim, we are a company that will always put the customer first. Call our fire damage restoration Greensboro team with 911 Restoration Greensboro for same day service to get your property back to normal again today!
Disaster Restoration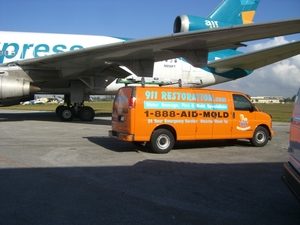 All of our services compiled come together when disaster strikes. Tornadoes can cause gas main explosions, electrical fires, water line breaks, sewage spills, and many more property issues.
In order to combat these effects, 911 Restoration is always at the ready, dispatching our water damage Greensboro teams to anyone in need.
When we see storms on the horizon we stock up on all the necessary equipment and prepare for the worst so that we can provide you with the best disaster restoration.
Call our disaster restoration Greensboro experts with 911 Restoration Greensboro if your home suffers from water, mold, or fire damage and we will bring you a fresh start today!
Sewage Backup Cleanup
Another especially challenging property issue is sewage backup. It happens to everyone eventually, a toilet overflows, an outgoing pipe breaks, a water line clogs. The result is the same: black water infecting your home.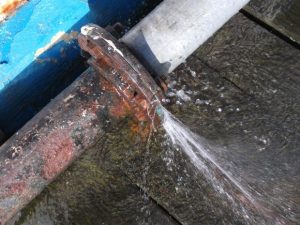 911 Restoration appreciates the emergency nature of this situation, so our water damage Greensboro operatives are on the scene as fast as possible in full hazmat suits to safely remedy the situation.
Sewage backup is often caused by inappropriate flushing of items by children, or a lack of plumbing maintenance. In the cold months you should insulate your pipes to keep them warm, leave the heater on, water trickling, and cabinets open.
These are all ways to prevent frozen pipes. However, if you are leaving on an extended vacation, turn off your water line so that if a pipe does break, you do not have extensive water damage when you return.
If you ever smell sewage, call our sewage backup cleanup Greensboro professionals with 911 restoration Greensboro immediately to avoid the disease associated with the disaster today!