Water Damage Restoration Greensboro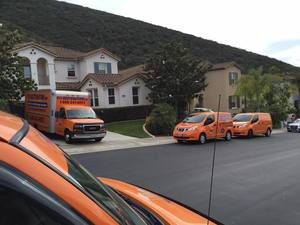 Water damage restoration done by 911 Restoration Greensboro makes properties better than new quickly with the aid of our latest drying technology.
With over 35 years of experience, our water damage restoration Greensboro crew is ready to put all of our expertise to work for you.
Water damage comes from rain, plumbing, and human error. We are only 45 minutes away to remedy any of these situations as fast as possible.
Whether your roof allows moisture into the attic or a pipe burst floods your bathroom, we are licensed, insured, and bonded to provide expert water removal.
We will lead you to the other end of this ordeal by supporting you every step of the way. Call 911 Restoration and our water damage restoration Greensboro team today for same day service.
Why You Need Professional Water Removal
Professional water removal from 911 Restoration is the difference between a clean healthy home and a breeding ground for mold.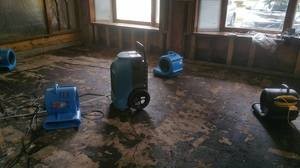 Our water damage restoration Greensboro technicians are supplied with the best training and equipment to ensure the affected area is completely dry after an incident.
Moisture is very good at hiding beneath floorboards and in drywall where most homeowner's cannot find or resolve the problem. Since mold spores exist everywhere and only need water to grow, this can be a dangerous circumstance.
With our industrial strength air movers and drywall water extraction techniques, 911 Restoration Greensboro is capable of clearing water from these hard to find areas.
We also offer a free home inspection. We always put the customer first and that means your safety is our prime goal.
Call the water damage restoration Greensboro professionals with 911 Restoration for your optimum water removal today.
Flood Cleanup Crews that Handle Everything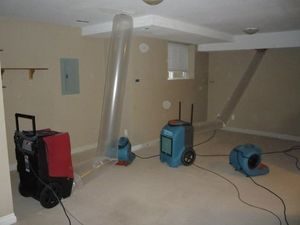 When you choose 911 Restoration for your flood cleanup you get a water damage restoration Greensboro staff that is capable of taking on every aspect of the job. We are experts at mold removal, sewage sanitization, and all other disaster restorations.
No matter what challenges your home is facing, our water damage restoration Greensboro specialists are here to help you. We even file your insurance claim and fight to get you the most from your policy.
This can be a very tricky aspect of the job because if the wording is not perfect in your claim, the policy may be declined. Our experts are standing by to help you accurately document the damages and ensure you are treated fairly by the insurance companies.
911 Restoration holds our Fresh Start Attitude in high regard. We are the change we would like to see in the world by making sure everyone is treated fairly. We return your home to its healthy state, and in doing so, keep everyone happy.
Call 911 Restoration and our water damage restoration Greensboro operatives at the first sign of a leak and we will be there to stop the flood.