Reviews
With our 30 years of experience in the restoration service industry, 911 Restoration Greensboro has taken care of many satisfied customers who have been kind enough to share their experiences with you.
Our customers vary and include all kinds of personal, business and government entities:
Celebrities and VIPs
Property owners, managers and tenants
Management companies and large complex building owners
Big corporations, insurance companies and banks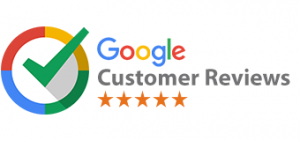 April Pritchett

21st of January 2022

Great company to work with. After being notified of the fire, they quickly jumped in on securing the house, cleaning up and demo. They made the process of dealing with the fire very manageable. Worked with the insurance company to quickly restore. Was available to answer my thousand questions, with professionalism and courtesy. No matter how many times I was at my boiling point with the insurance, they provided helpful information to help me navigate through the process. Would highly recommend.

Natalie Davis

13th of May 2022

I'm in the process of buying my first home and needed an estimate of work for water damage found during the home inspection. Joe was super responsive, showed up to the home early, and thoroughly looked at all the items that were concerning to me. He didn't try to talkme I to repairs that weren't needed and reassured me about the home. He was great and I will definitely be using him for future repairs.

Allyson Crook

15th of April 2022

My kitchen flooded from a leak in the refrigerator in the middle of the night, and I FREAKED OUT. Living alone and never dealing with anything like this before, I had no idea where to even start. Joe and his company were INCREDIBLE. So professional and helpful with everything from the water cleanup, to the replacement of floors, to helping with insurance. I couldn't have gotten through this nightmare without them!! Special shout-out to Joe, Abraham, Dustin and everyone else who worked so hard to make this process as seamless as possible!