Fire and Smoke Damage Restoration Greensboro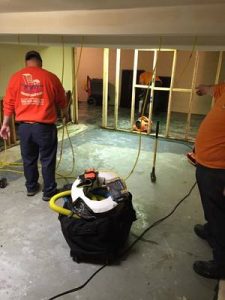 Fire damage restoration can only be completed with the correct industrial equipment and professional training, so 911 Restoration has technicians with all applicable IICRC certifications, ranging from smoke and odor abatement to soot and carpet cleanup.
Upon arrival, we assess the damage and inform you of how we plan to restore the property.
We find the deepest smoke particles and eradicate them so that your home does not remind you of the incident.
With a focus on the customer and the fresh start attitude guiding us every step of the way, we restore your property per your desires. We are available 24/7 for someday services. Do not hesitate to call 911 restoration owner, lest your property may be subject to mold and other worse after effects.
Call 911 Restoration at our number 336-310-5344 and our fire damage restoration Greensboro specialists for help with all your disaster restoration needs once the firefighters douse the blaze.
Homeowner's Insurance for House Fires
911 Restoration Greensboro will further calm the situation by dealing directly with your insurance company.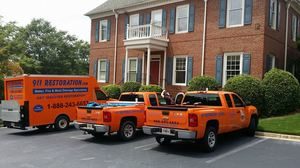 There are many types of fires that we cover in typical homeowner's insurance policies, but it is still vital that the claim is filed accurately, so our fire damage restoration Greensboro technicians are happy to fill out the paperwork for you.
In addition to helping with insurance, we are experts at disaster restoration services.
From Fire Damage to Water Damage and All the Smoke Between
911 Restoration consists of all-around disaster restoration professionals who are experts to clear any water damage from firefighter hoses, erasing the presence of smoke, and providing the best fire damage restoration in Greensboro services.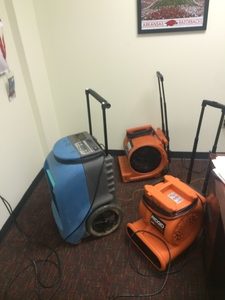 As soon as you see a fire in your building, evacuate and call the fire department. The firefighters will arrive quickly and put out the flames, usually with excessive water damage occurring in the process.
The longer fire and water damage are allowed to soak into the property the more challenging the situation becomes.
We use the latest drying technology to clear moisture from the area. We put the best mold remediation techniques to use if the fungus exists after the fire. Our fire damage restoration Greensboro operatives then replace the structural elements affected by the fire, smoke, and water.
Our IICRC-certified technicians at 911 Restoration of Greensboro are ready 24/7/365 to provide professional mold removal, cleaning, and disaster restoration services.
so call our fire and smoke damage restoration Greensboro team now and let us start helping today!