Mold Removal Greensboro
Mold removal is a job best left to the licensed, insured, and bonded 911 Restoration crew. We have over 35 years of experience helping homeowners like you out of the most challenging situations.
Whether there is a small colony just taking root due to the exterior humidity, or an entire room is plagued by fungus, our mold removal Greensboro crew has the means to perfectly restore your building.
Homeowners receive a free visual mold inspection from us because the 911 Restoration Greensboro has instilled a fresh start attitude into each of our employees.
We strive to keep the community healthy, safe, and fun to live in. To do this, we use technical equipment to find the trickiest mold spores and the most innovative mold remediation techniques to secure every property.
We are IICRC-certified in all disaster restoration services. Our goal is to keep you breathing easy throughout the process by taking care of all aspects.
If you find mold in your building, call us at 336-310-5344 the mold removal Greensboro experts, and see how we can offer you a fresh start.
Breathe Easy with 911 Restoration's Mold Remediation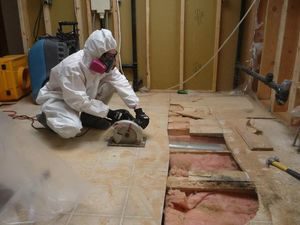 Health risks are a common concern in homes plagued with mold, so if you develop a cough or tend to be sneezing more than usual, call 911 Water Damage Experts for a free visual mold inspection.
Mold is a fungus that releases spores, which end up clogging in the esophagi of the property's inhabitants.
We always put the customer first, which means your home and health are at the forefront of our minds.
Finding a leaking pipe, roof, or hose is typical when mold abounds. Luckily our mold removal Greensboro operatives are also fully capable of water damage restoration.
When you return to your property we want you to smell the fresh start in the air. We are here to protect homeowners from the challenges of mold. The Greensboro office is open 24/7/365 at 336-310-5344.
Mold Decontamination and Community Recognition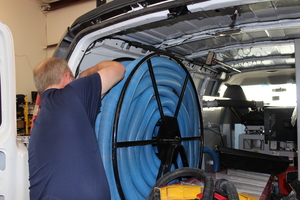 911 Restoration is a strong presence in the community and we are always looking to the horizon for storms so that we can be your vanguard in case of emergency.
We know that thunderstorms and tornadoes frequent the area, so we offer tips on how to keep your home mold free against such water damage.
If you stay on top of replacing and repairing plumbing, there should not be any cracks in the system to provide mold with the water it needs to grow.
Our IICRC-certified technicians at 911 Restoration of Greensboro are ready 24/7/365 to provide professional mold removal, cleaning, and disaster restoration services.
If mold spores do begin to spread, they can take over a room in as little as 48 hours. So make sure you contact 911 Restoration of Greensboro at our number 336-310-5344 and our mold removal Greensboro staff as soon as you suspect an incident.
Serving the communities of Browns Summit, High Point and surrounding areas.