911 Restoration Grand Opening in Greensboro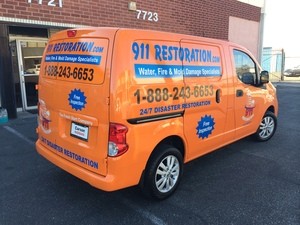 Homeowners living in Greensboro now have a 911 Restoration opened in their community. People will have immediate help conducting water damage restoration, mold removal, disaster restoration, sewage backup and fire damage restoration.
The experts in Greensboro are professionals at restoring homes back to their original condition. The Greensboro staff are equipped with all the most advanced home restorations machinery, enabling them to get the job done right the first time around.
If you find yourself in a situation where you need immediate assistance, the service agents at 911 Restoration Greensboro will be at your home within 45 minutes of your call, ready to begin the remediation process right away.
At 911 Restoration Greensboro we want our customers to always know that we put them first. We are committed to making ourselves as available to the customer as possible, so we stay open 24/7, standing by to take your call.
We know how difficult it is to go through any kind of disaster situation. All you want and need is an honest company to restore your home back to its original, beautiful condition. 911 Restoration Greensboro is that company. Please, call us today so we can begin giving you a fresh start!